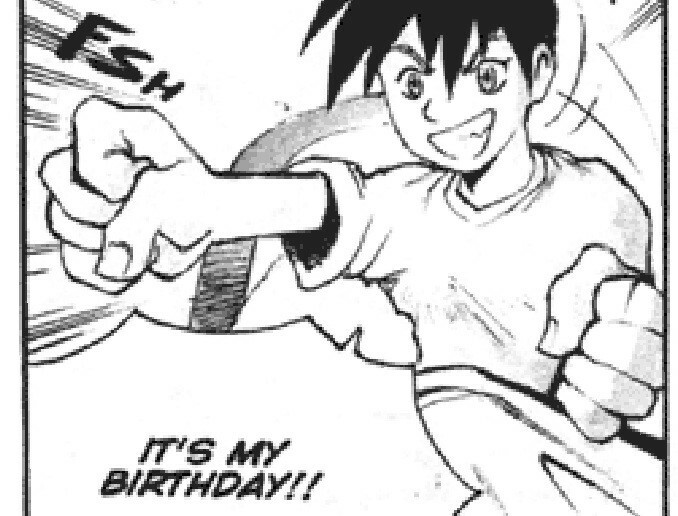 Time for me to get EXTRA DRUNK... is what I said earlier today. What a party, though. Too bad I fell asleep in the afternoon...
Do I get a midlife crisis now? The 8-ball says no. Maybe next time...
-----
Moving on, it's time for YET ANOTHER STUPID ADVENTURE!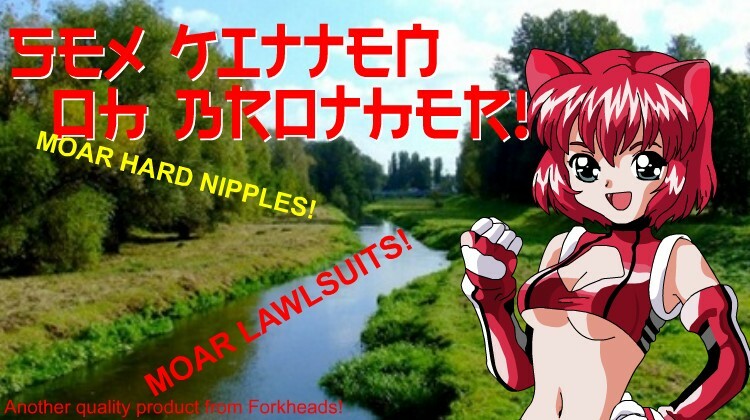 It's been way too long since we had one of these games. I plan to correct that RIGHT NOW DEGOZARU.
THE STORY SO FAR (Yeah right):
Our hero(YOOOOOU), newly rich after his latest misadventures - gets in trouble with what appears to be the extended family of the McSluts... or so you think! Can our intrepid sex god (YOU!) manage to put together a force of perverted fun before his nuts get used as a shower cap?
This game comes with not one, not two - but THREE different endings! Inviting all 20 girls to your summer pool party will take guts and moxie... and a whole lot of Diligence. Pay attention to what the girls have to say, heck - talk to the dog that temporarily joins your adventures for a bit if you want some advice. Can you put together an awesome pool party, and get the magic good? Or will you do things your way? The outcome might be a little different from what you're expecting...
File size: 7.4Mb
I hope you have as much fun playing this game as I had making it!
-
So, what have I been upto aside from losing my job and getting stuck indoors due to Corona-chan's World Tour? First off, I saw the writing on the wall early on january and started stockpiling supplies and food - and there's plenty more stored so far. I'd say I'm down to 80% of my full reserves, so - plenty of time to relax, take it easy - maybe do volunteer work for free meals. In other news, I've started to spread my portfolio out - starting with some amateur-level music that's completely free for people to use in their own game projects and movies here on newgrounds.
Check out the latest 'productions' below
-
In other news, I finally took a look at some of my unpublished projects when I didn't even know how to assemble a proper music player. Which one do you think should make a dramatic comeback with fresh new tunes, working code and smooth animation?
is it Amy Winehouse's Magic Drug Adventure?
or Mario's Flag Collab?
what about The Treehouse?
Lemme know what you think in the comments!
-
Speaking of projects, here's some choice previews from the latest projects being worked on! Check 'em out, lemme know what you think; maybe throw in some ideas?
Reel #1: Negima Sim Date - 0.41b.
Finished the addition of a hidden character's completed route! To unlock this route, you'll have to do a great job at teaching in class, and catch that mystery babe's attention... this route doesn't have chapters per se, but following it to the end unlocks a brand new ending AND allows Endless Summer Mode to be unlocked!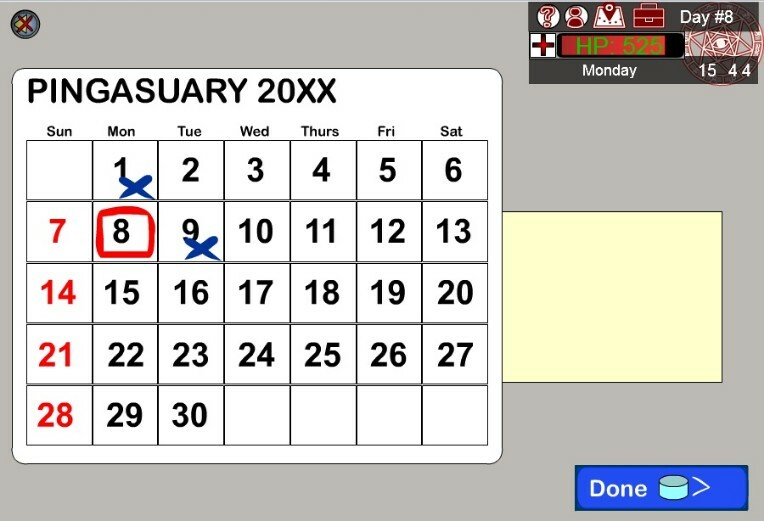 Calendar system to help you keep track of ingame events and more! The blue marks are 'inbuilt' holidays while green marks will show up as you play the game and get information about random events taking place in the world. The helpful memo pops out whenever a day is highlighted to detail what happens. Pingasuary 9th is a very interesting day, and you should keep this in mind.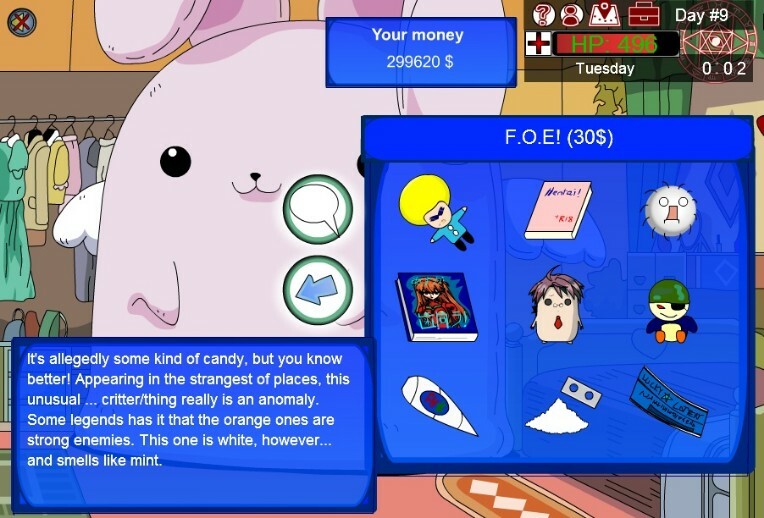 EVEN IN YOUR DATING SIM, F.O.E!
Incidentally, the HP counter can now be switched by clicking the meter from physical number to % counter by popular request.
Reel #2: Sex Kitten Casino.
This game was supposed to be released today, but the sheer complexity of its new engine and the fact that some of our asset artists went MIA due to Corona-chan's rampage around the world is why you're looking at this preview today!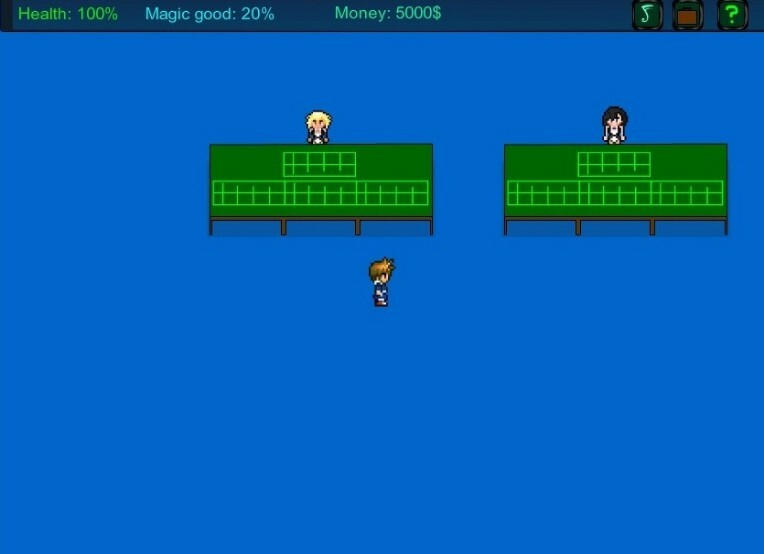 Project Casino sports a souped-up new game engine that knocks Sex Kitten RPG2's clear out of the water. When you see it...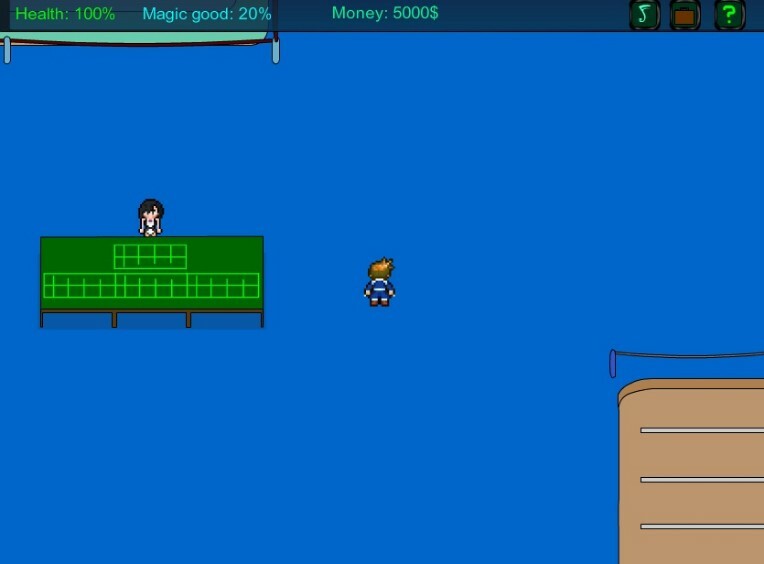 Did ya see that? Complete stage control! The floor textures aren't quite done yet, but you get the idea, right? This new game engine's gonna be kickass I tell ya what. Also, I did the pixel art for those casino dealer babes. Who knew that I skill I picked up almost 20 years ago could come in handy today?
-
2020 is turning out to be a pretty good year in regard to project work. I'll get more done when the room stop spinning... But for now I must sign off, due to the fact that - as per ancient tradition, I'm gonna be yelling like Super Yukari.