Well, that didn't take long.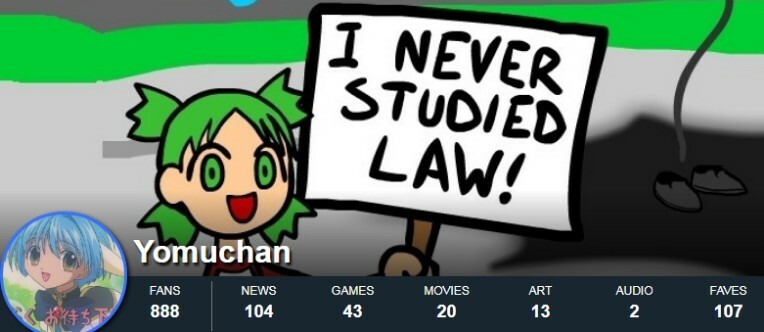 888+ fans! I've been a bit slow on the production front this year because IRL was death incarnate (DEY TOOK MAI JERB!!11), but this is the sort of thing that really drives home the motivation. Hitting that milestone means its time for ART!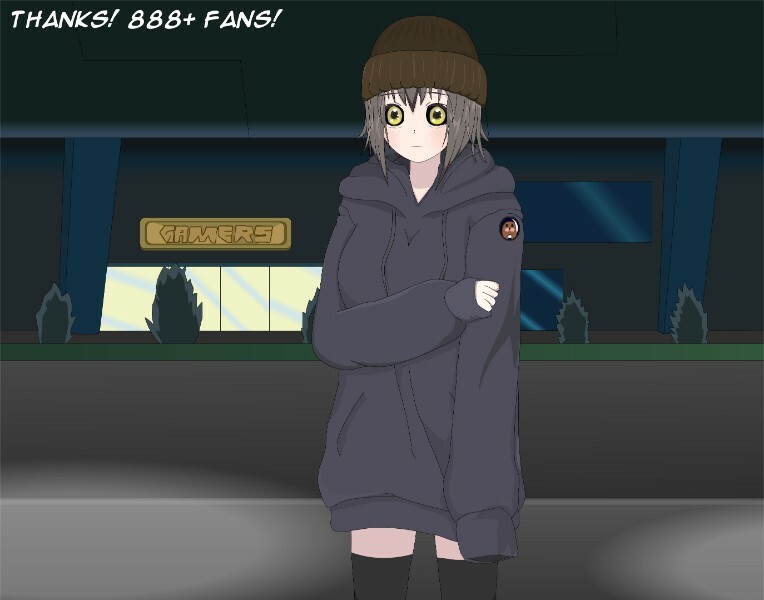 Pretty cute, ain't she. I ended up going for a comfy/cyberpunk combo this time. Next time I hit 999 fans, I'm definitely drawing Cirno. You just watch!
Now, you might be here for some exclusives. Wait no more, these are flashes thought long lost after a disaster in 2014, I present..
Originally designed (more like drunkenly cobbled together) in early 2014 to help some fellow members get a handle on flash AS2 coding and understand the basics of animation and coding, you can tell this is one of my earlier works. I had to clean up some code before uploading this because, whooey, it honestly wasn't that good. Still, I hope you find some use out of it.
The second exclusive: The triumphant return of Sex Kitten 7! 
Those goddamn commie nazis up at the RIAA somehow thought that a short extract from a music piece was a litigious offense, and newgrounds had to remove it from the collection. I replaced the classic Aphex Twin music with a continued loop of the game music composed by OG forkheads music talent Rellis. Seriously, what kind of shit was that. It was a short segment for use in the credits ffs! I bet those goose-stepping megacorp crackheads would do away with fair use and parody if they had the chance...
[Angry rant about copyright goes here]
... I really should have done this back when I got 777 fans, huh. Oh well.
Moving on... 
So, what have I been upto these days? Well...
As the games I made grew ever more complex, with my friend @johnnyguy mentioning that the last one was 'by far the most lengthy and directionally confusing in the game ive played', I'm adding the next, much-requested feature in; an integrated navigation system to the next game in the works! Building off the map used in Negima Sim Date and putting a modern touch to it, check out the previews here!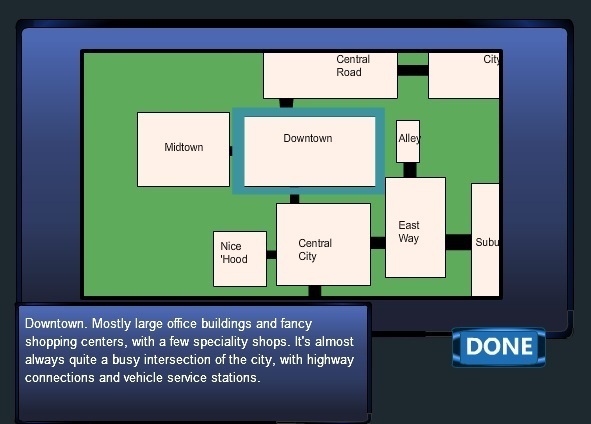 Obvious beta is obvious, but yeah - I intend to fully flesh this out as an interactive map for you to explore. With this done, I hope you all won't be getting lost now in the game world now, huehuehuehue. Hell, maybe I should do the same for SKOB now that I think about it. It would make it a little easier to play, right?
Also, have another preview of the work in progress that's Sex Kitten Casino!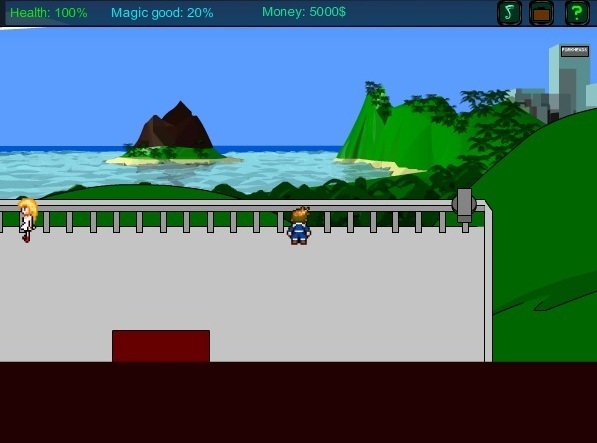 A scenic view made by my friend @joshexdirad for this game. You can use the binoculars to check out all the awesome detail he put into this work, too! Also, the help file now properly describes the controls, AND had information on the 'running' function as well. No more having to be stuck at an uncomfortable pace! Zip around the building like the hyperactive ADHD Arne you were destined to be!
In other news, with the superb success of Sticker Tycoon,
I've started working on a brand new business sim game that DOESN'T involve so much clicking. Can't reveal too much details about this, but if you've played Dopewars for DOS or Dealer right here on newgrounds, you probably have some idea what it's gonna be about. Will it involve the forkheads classics? Duh, of course. Will there be over-the-top violence and comically-bad pickup lines? Hell yeah!
And here ends the update for now. Thanks for being swell, all 888+ fans and everyone else who has been reading up to this point so far (YES, YOU! READING THIS RIGHT NOW!). I hope you all have a good day in general, and an awesome spooktober in particular!
PS: Go check out the contest that @SevenSeize4President is running here!